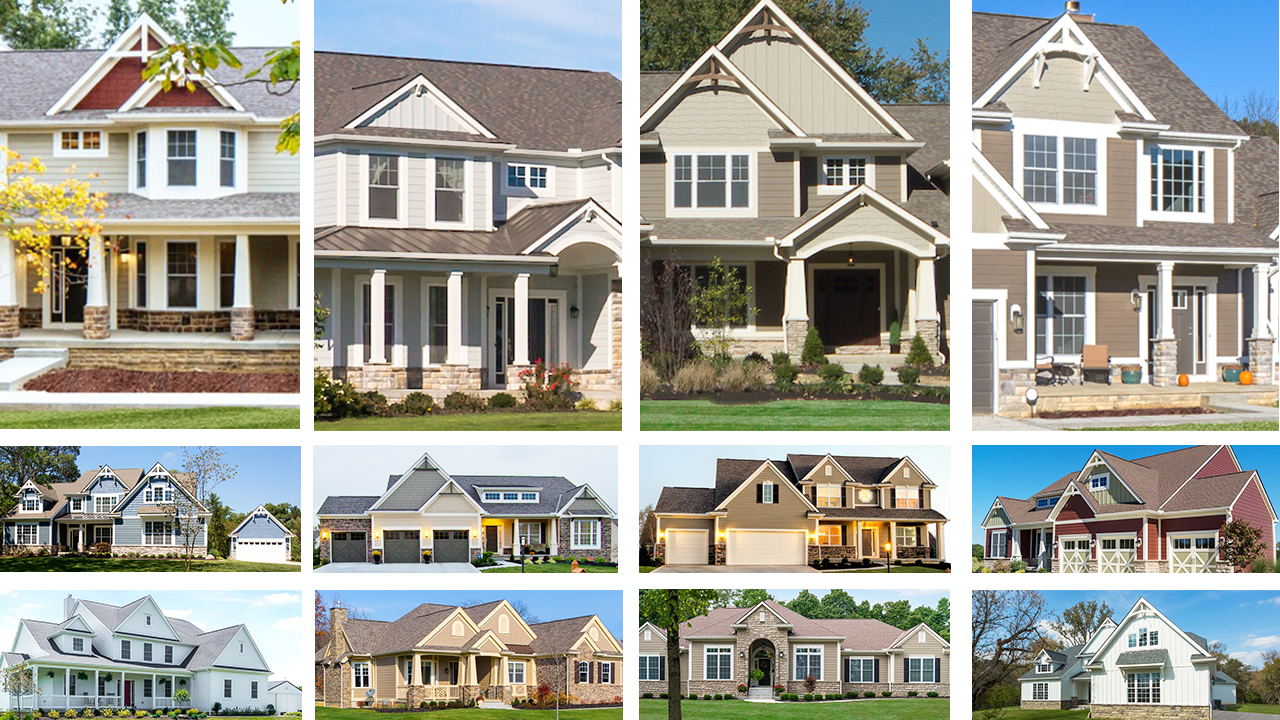 11 Jun

3 Ways To Get Started Building Your Dream Home

Choosing to build your dream home can be overwhelming! That's how it is with anything you're doing for the first time though! But don't worry, we at Diyanni Homes have built over 2,000 homes. We are experts when it comes to home building. So we have come up with a simple checklist to help you get started with the home building process. From start to finish, you will get all the details of the process, so you can have fun along your journey! Building your dream home is an exciting process that you will never forget. Here are three things our custom home builders team recommends you to consider when starting the process.
Know what you want first!
Before selecting a home builder, understand what you want in a home and what you need. This will allow you to also set a price. Setting a price is vital when building because you can easily add to your home throughout the customizing process. The size of your family will determine how many rooms and how much living space you need. Make a list of all of your wants and needs to show to your Custom Home Builders team. Don't worry though, they will give you further directions and suggestions when you discuss the plan.
Find the right home builder!
There are many Custom Home Builders out there. So we suggest that you find the top-rated builders in your area. Even look up their websites, see if you like their style homes, and view their customer testimonials. Also make sure to check if their price point is in your budget! Meet up with different builders to see if you feel confident in their team, and contact them if so. Keep in mind that home processes do vary from region to region.
Find the land you want!
This step differs based on the Custom Home Builders you choose. Some may have you purchase a piece of land on your own and then build your home with them. Others, like Diyanni Homes, include this step in their home building process. Think about locations when finding the piece of land upon which your home will sit. Do you want to be in town or close to town? Consider the neighborhood you are in and if you want to be close to a specific school for your kids. Location is key when building a new home!
So here are some things to think of and check off your list when building a home for your first time! It is an investment of time, but it is so worth it in the end. Rather than compromising, you can get everything you desire in a home. After all of the logistics are worked out, the fun begins! Designing your home to the lifestyle you want is the best part! The finished result is far greater than anything you could ever buy because it will truly feel like your own.
Working with a team to bring your dream to life is a memory that will last a lifetime. So why choose Diyanni?
We at Diyanni Homes are one of the top home builders if you are looking for Custom Home Builders in the Ohio area!
We stand for a lot more than just quality homes. We know the importance of family. Building a home for a family is building their legacy!
To know more about the Diyanni Difference, click here: http://www.diyannihomes.com/About/DiYanniDifference.