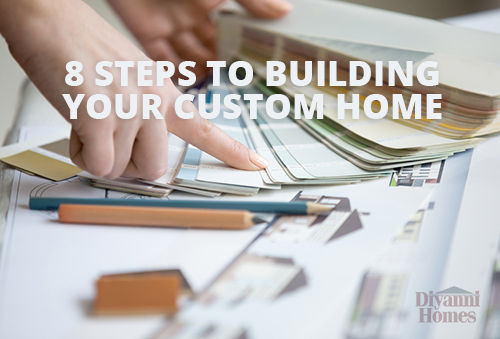 28 Jan

The Process of Building a Custom Home is Simpler Than You May Think

Here at Diyanni Homes, custom home construction is our specialty. Because of our decades of experience helping our clients design, build, and live in the homes of their dreams, we've perfected our process to make it simple, straightforward, and streamlined. We walk our clients through each and every step, making sure that they understand each part of the process and are comfortable every step of the way.
Your 8 Steps to Custom Home Construction
STEP 1: BEGIN THE PREQUALIFICATION PROCESS
STEP 2: SEARCH FOR LAND
STEP 3: DESIGN THE HOME
STEP 4: COLORS SELECTION
STEP 5: CONSTRUCTION LOAN CLOSING
STEP 6: CONSTRUCTION ORIENTATION MEETING
STEP 7: HOME CONSTRUCTION
STEP 8: MOVE IN!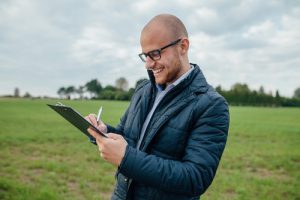 Custom home construction begins with a prequalification process, which involves selecting a lender and determining the amount of your home construction loan. Once that's been accomplished, we move on to choosing the right plot of land for the house of your dreams. Finding the right land is one of the most important aspects of the home building process.
Then, we begin the design stem of the custom home construction process! We work with our clients to design a home that meets each and every one of their requirements. We delve into their lifestyles, their current and future goals, their wants, their needs—you get the idea! We have dozens of floor plans to choose from, all of which can be customized. We can even start designing your home from scratch. Once the architectural design is complete, our clients can use our design studio to choose color schemes, materials, and more.
The next part of custom home construction is closing on the construction loan. From there, we hold an orientation specific to custom home construction prior to beginning construction. Then your dream starts to take shape: we build the home you've always dreamed of.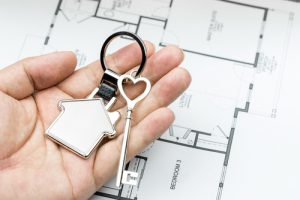 Finally, you'll complete a final walk through of your beautiful new home. The job site supervisor will let you know when the home is complete, and will give you a tour of the entire home and its features before presenting you with your new house keys.