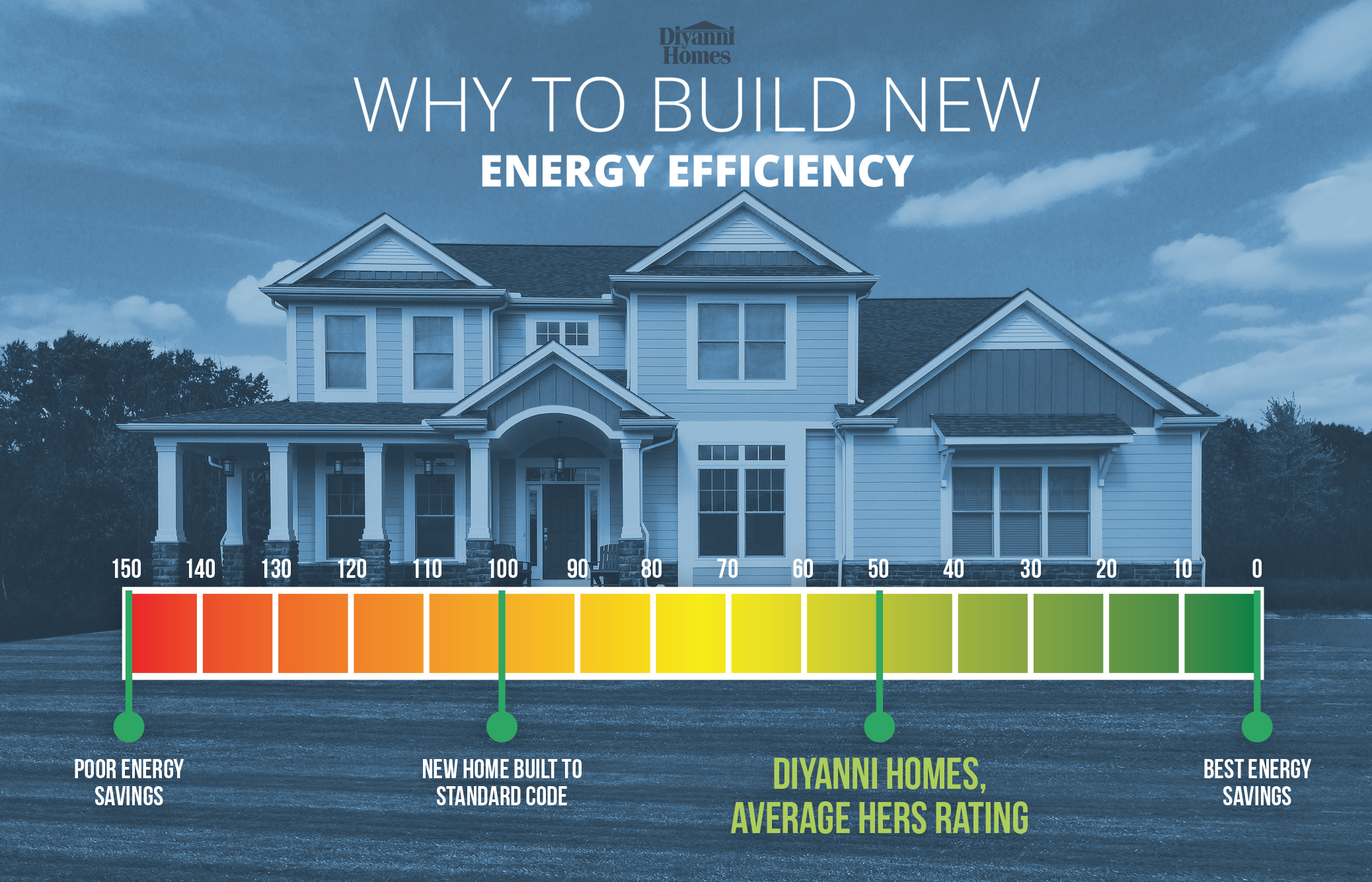 24 Feb

ENERGY SAVINGS = $$$ FOR YOUR FAMILY
Why Build New? Energy Efficiency!



Energy efficiency is a big deal. A new home is built using the highest standards in materials. A home's energy efficiency is measured by its Home Energy Rating (HER) score. The higher the score, the worse the home is in relationship to energy cost. Existing homes can average 75-95 in the HER rating system, while new energy- efficient homes are commonly in the low 50's. In a lot of cases, newer homes can perform as much as 50% better than older homes, saving you a lot of money every year.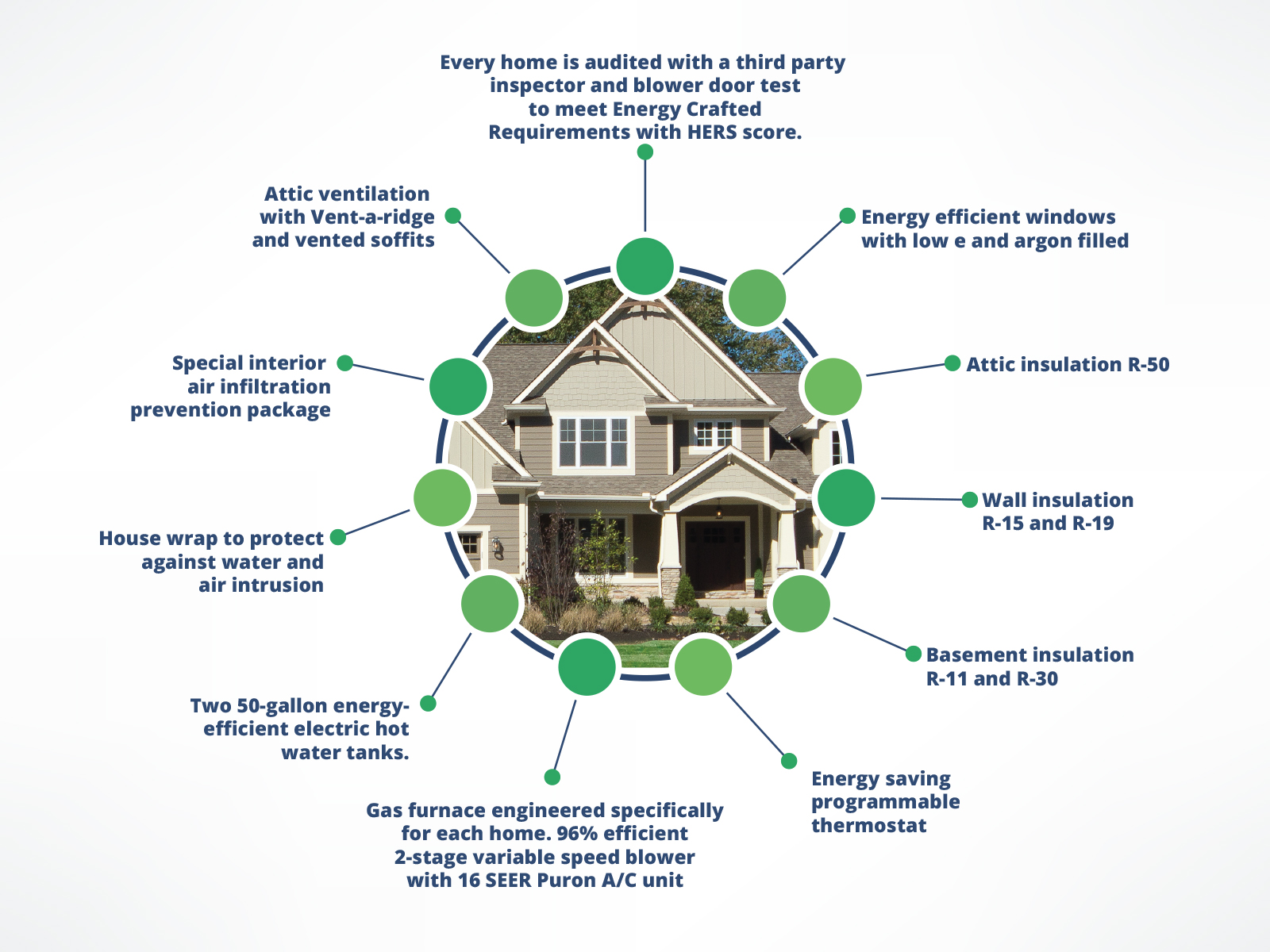 ENERGY SAVINGS = $$$ FOR YOUR FAMILY

✓ Energy efficient windows with low e and argon filled
✓ Attic insulation R-50
✓ Wall insulation R-15 and R-19
✓ Basement insulation R-11 and R-30
✓ Energy saving programmable thermostat
✓ Gas furnace engineered specifically for each home. 96% efficient 2-stage variable speed blowerwith 16 SEER Puron A/C unit
✓ Two 50-gallon energy- efficient electric hot water tanks.
✓ House wrap to protect against water and air intrusion
✓ Special interior air infiltration prevention package
✓ Attic ventilation with Vent-a-ridge and vented soffits
✓ Every home is audited with a third party inspector and blower door test to meet Energy Crafted Requirements with HERS score.

A Home Energy Rating is a measurement of a home's energy efficiency. In the United States, the Residential Energy Services Network (RESNET) is responsible for creation and maintenance of the RESNET Mortgage Industry National Home Energy Rating Standards,[1] as well as certification and quality assurance on RESNET Provider organizations.
Home energy ratings can be used for either existing homes or new homes. A home energy rating of an existing home allows a homeowner to receive a report listing options for upgrading a home's energy efficiency. The homeowners may then use the report to determine the most effective ways in which to upgrade the home's energy efficiency. A home energy rating of a new home allows buyers to compare the energy efficiency of homes they are considering buying.
Read more about home energy ratings