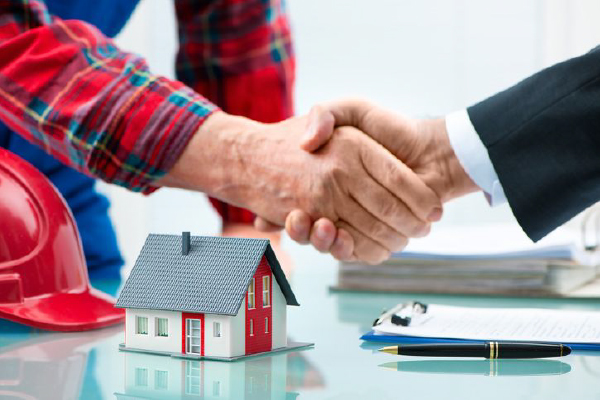 27 Jan

The 5 Questions to Ask When Interviewing Home Builders
Finding the right home builder is a critical step when building a house on your own property. You are investing your time and money in your dream home, and quality is important! Here are 5 important questions to ask home builder companies during the interview process.
1. Will you handle the entire process, including land improvement?
Often we hear about people working with other home builder companies, and the client (who has no experience!) is responsible for the land improvement items. This leads to a lot of frustration, scheduling delays, and lower quality work because of the client doesn't have enough experience. Make sure your builder takes responsibility for whatever is happening in regards to the land improvements. Don't let that responsibility fall on you.
Choose to work with a builder who is willing to handle the scheduling, and who has experience dealing with all land improvements (such as septic, well, electric, gas, driveway, etc.). This takes a lot of pressure off of you while the home is being built. You want the right expert of the home builder companies available that you can rely on to make sure the job stays on schedule, and all the land improvement items are done correctly.
At Diyanni Homes we handle the land improvements for our clients. We have done this for years, and have tremendous experience in this area.
2. Will you handle the due diligence for the property we are looking to buy?
When your builder helps you to purchase land for your home, you have a clear understanding of your property and its features. You will understand where the home is going to be placed, what land improvements will be required, and what utility providers are available–so you get exactly what you want.
This due diligence process can take a couple weeks to complete, but in my opinion it's the most important piece to the process. This really should be handled by a home builder who understands land.
At Diyanni Homes we have years of experience developing property, so we understand how to evaluate land. We walk over land with our clients to help them understand what they are purchasing, and to answer all their questions…before they buy.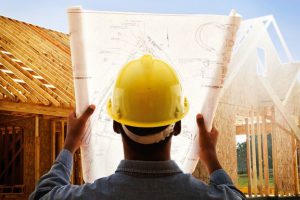 3. Will the cost of the home change after we go into contract?
Will the builder come back to you with their hand out if they run into an issue while building your home? When you go into contract you want the piece of mind that you are not going to be getting calls for "out of pocket" expenses for issues that might happen along the way. The builder you are working with should have enough experience that when they give you a final number….it's the final number. A builder that can't give you a final number should make you nervous.
It should not be your fault when a builder forgets to address unexpected problems in the contract. Items missed, ground issues, or building code changes that happen after the contract is signed should not be your responsibility. The only time a cost should change is if you make a change in the actual contract down the road.
At Diyanni Homes, once we are in contract for the home we are set to go. The cost amounts are accurate, and if by chance we missed something on the home, it's on us to take care of it and to learn from our mistake.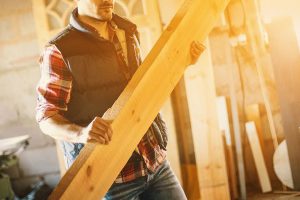 4. What type of products do you use for the main structure of the home?
You are building your dream home, and you want it done right.
Often degradation of the house's main components ("the bones," or the footer/foundation, waterproofing, steel beams, floor joist, decking material, walls and exterior house wrap, roofing, windows and doors) has a huge impact on the performance of the entire structure. Degradation devalues your investment.
You want to make sure that there are a lot of lifetime products being used in in house's structure, and the home builder companies that can explain in full detail why they use each one of these products set themselves apart. Each one has a purpose and a reason, and they need to work together to protect your investment for life. Let them explain in detail why.
Diyanni Homes takes great pride in building lifetime homes. Years of experience combined with building science has helped us to produce an affordable home that is build to last.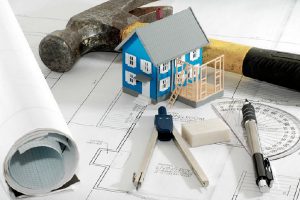 5. How long does it take you to build a home?
Shorter schedules are not always better. Do not expect your dream home to be built in a couple months, because you'll lose a lot of the potential quality!
Different home types require more or less time to build, and can be delayed by weather. Research what is considered the normal schedule for your home. Also make sure you and your builder have the same starting and completion points in mind–it should be from when that hole goes in the ground to when the home is done and you have the keys in your hand!
Make sure that delays are accounted for ahead of time. Your choice of the home builder companies needs to be involved and keep your home on the right schedule track. Weather is a delay that we figure into the equation of a build schedule.
Diyanni Homes works with an average build cycle of 7 months from time of excavation to completion. These build cycles take into account that every home we build is unique. We don't build the same home twice, because we encourage and enjoy customizing our floor plans to meet the needs of our clients. We also build from the floor plans our clients bring to us.