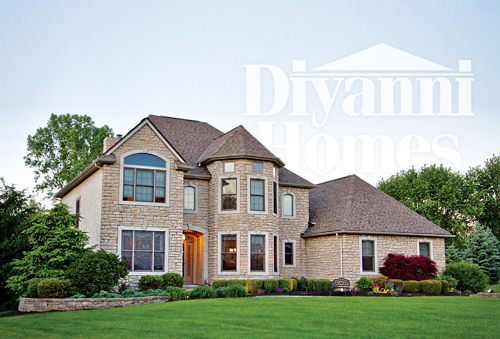 24 Jan

Ohio's Premier Custom Residential Home Builders

When you have the opportunity to have your home built, why would you want to settle for anything less than your dream house? At Diyanni Homes, we understand that. We're Ohio's number one choice among custom residential home builders. Here's why:



Truly Custom
Most residential home builders offer a handful of plans, or they have numerous plans but don't do significant customizations. At Diyanni, we're different. We understand homes, we understand family (we've been family owned and operated since the 1970s, after all!), and we want your home to reflect your lifestyle and your goals. That's why we consult extensively with our clients to help them bring their dream homes to life through customization.



Focus on Customers
We understand just how stressful (and important) the home design and building process can be for homeowners. We've built over 2,000 new custom homes as residential home builders. We've weathered real estate highs and lows, proving to our customers that they can trust and have faith in us every step of the way.



The Diyanni Difference
We listen to our customers. Great communication is a must when building someone's home, and great communication is built on a foundation of listening well. We understand our customers because we know what questions to ask, and we're always ready to find an answer for your questions. We deliver on our promises.
We couldn't be successful as residential home builders if we didn't!
And finally, Diyanni is dedicated to continuing to learn. We know about the latest trends in home building, the most advanced materials, and the best cost-saving strategies because we take the time to research and learn—and we'll never stop learning!
Call or contact Ohio's premier company of residential home builders today: Diyanni Homes. Let us show you the Diyanni difference!