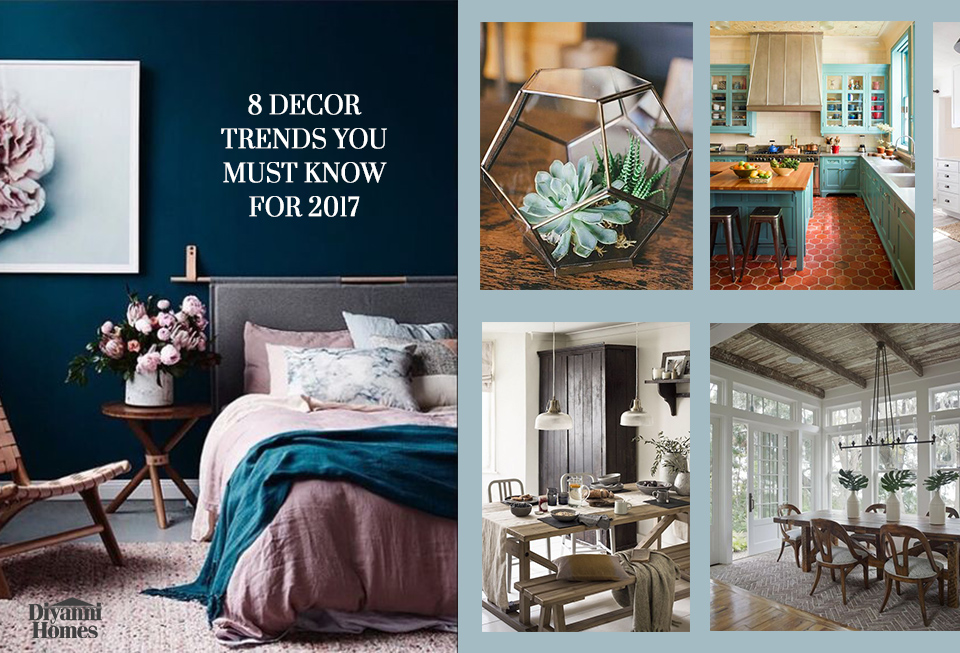 21 Apr

8 Decor trends you must know for 2017!
This new spring season is bringing in new home decor trends that we love! There are many elements being used like all the jewel colors and organic materials! Here are the top 8 decor designs that we have been seeing everywhere! Keep your home up to date with styles you love with these decor trends that bring warmth and personality!
Marble Tables
Marble is not going away anytime soon so do not be afraid to invest into a beautiful marble table like this one. It's sure to bring a luxe look to any room with simple black or gold accents!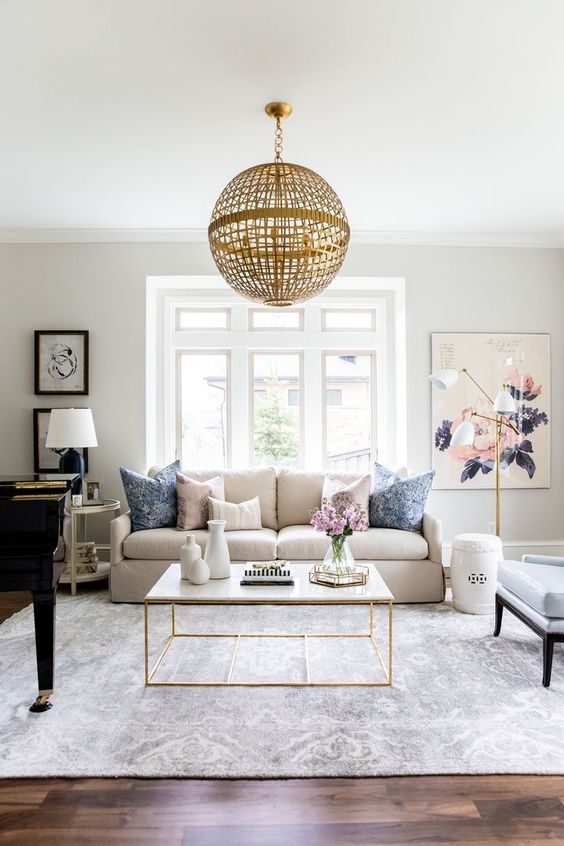 Terracotta Tile
This tile is the perfect classy element to warm up a room. Make an ordinary room Mediterranean-chic with this new trending design.
Jewel Tones
Jewel tones like emerald green, sapphire blues, and amethyst purples are tying in all the earth tones being used right now. They are beautiful tones that you can mix and match with different styles and textures.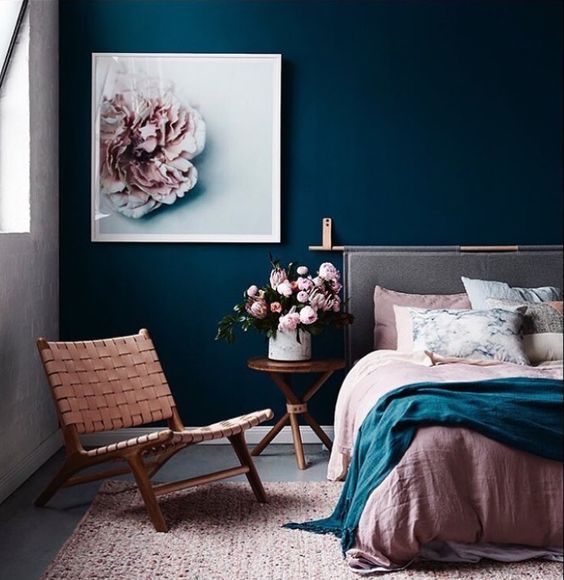 Countryside style
Mix the warm, english cottage style with more of a modern twist and you have this countryside look. This trend is huge and brings great elements together to create a beautiful space like this one: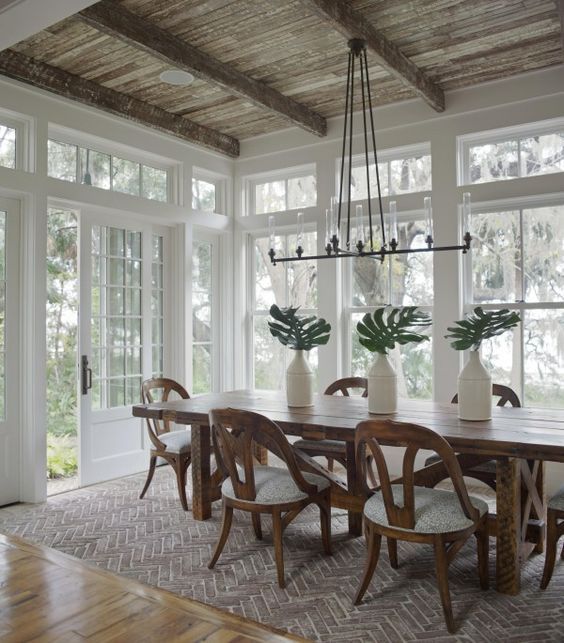 Acrylic Decor
This glamorous, modern look is a fun accent in home decor that is seen everywhere right now. Use it as an accent look or in a functional piece like this: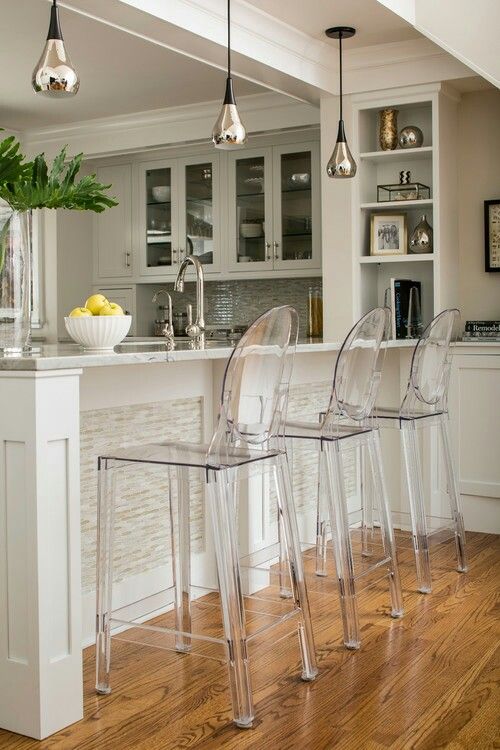 Greenery
This look is a beautiful element that brings the outdoors in. Add whimsical, hanging
greenery like this: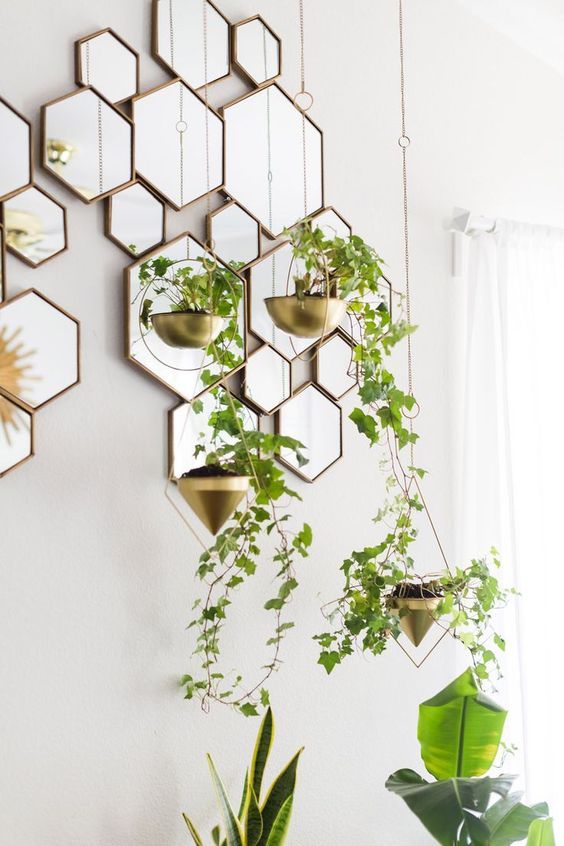 Or you could add greenery with more of a structured, modern look like this: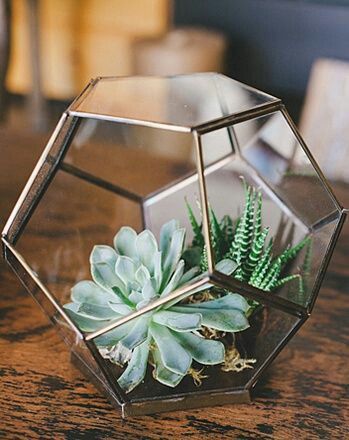 Matte Materials
Goodbye stainless steel because the new trend is matte materials! This matte look gives a space more of a natural, smooth feel that blends well with other materials. This material is especially being used in kitchen appliances!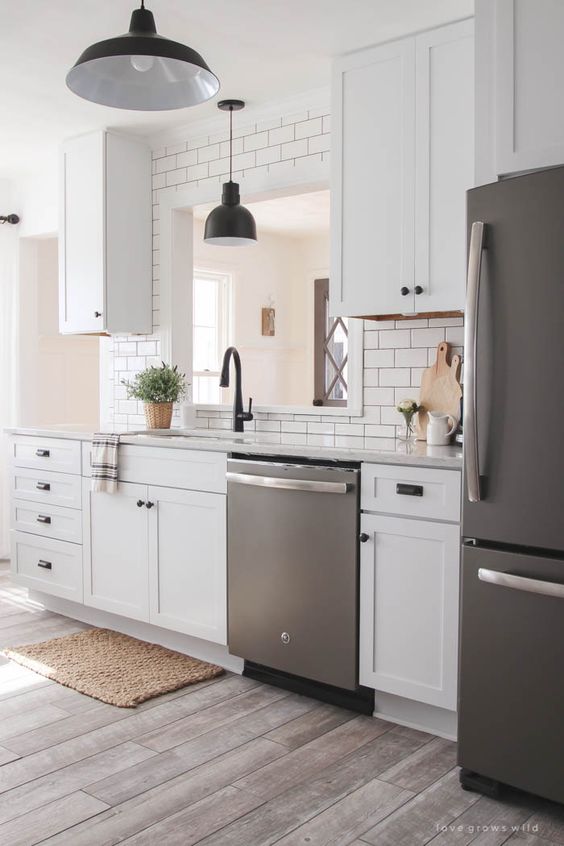 The Hygge Look
Hygge is the Danish style that is trending in 2017! It incorporates soft colors like beige or grey with natural materials and feels like a cozy home.