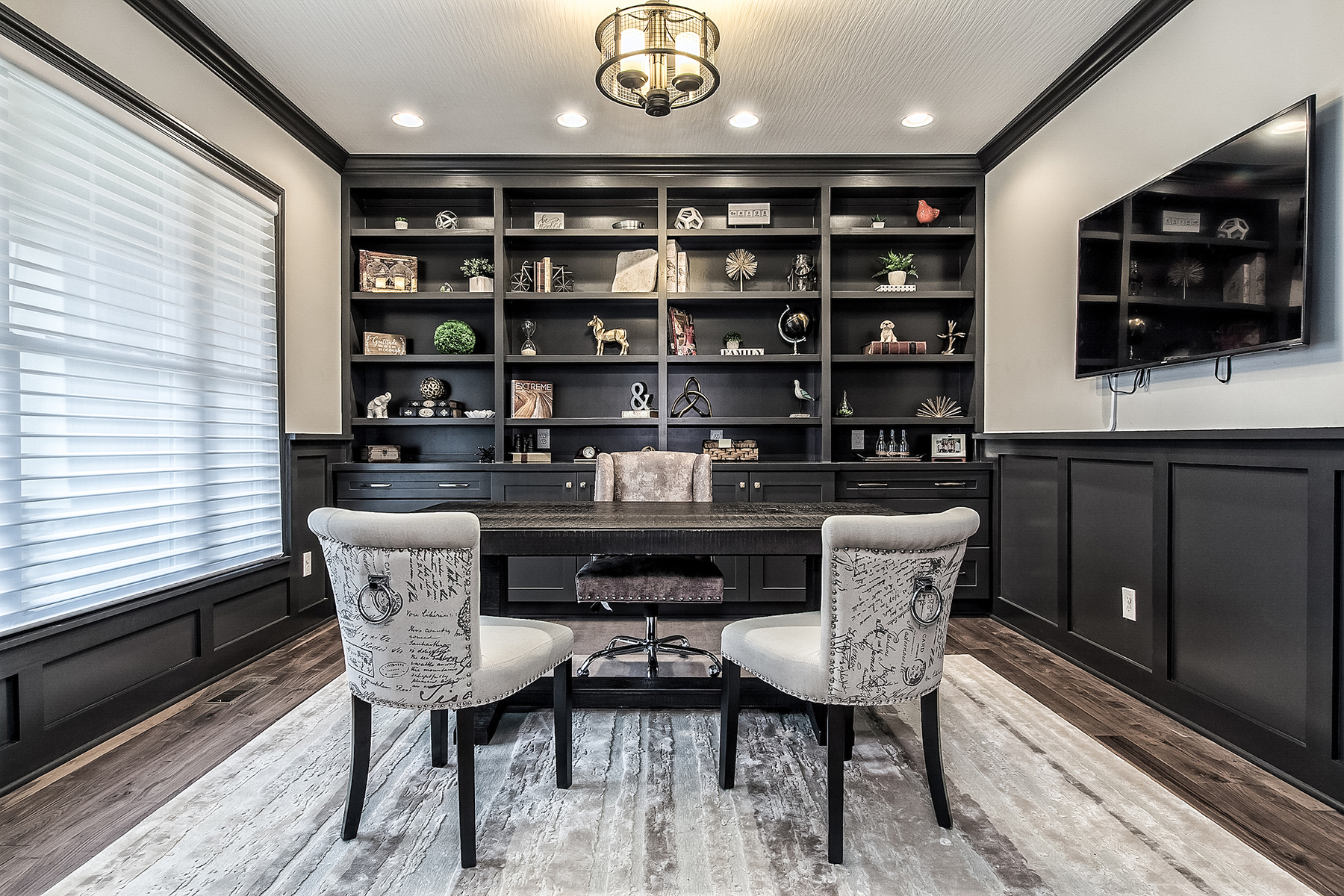 22 Mar

5 Tips to Create the Perfect Home Office!
Here are five tips to creating the perfect home office space for you! Whether you need to upgrade your home office space you currently have or you are just getting started, here are some tips to help create a fun and exciting space!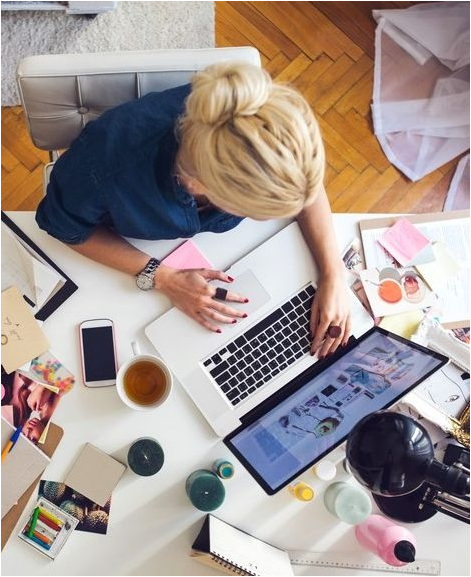 Tip 1: Declutter your space!
No one can work well with a cluttered desk space! Make it easier to work in peace with so many easy ways to bring organization to your space. So start decluttering your desk space with elements like shelves, bins, filing folders, or even a built in bookshelf.
Here is one of our Diyanni Homes office spaces with a built in book shelf with drawers to keep your space nice and organized: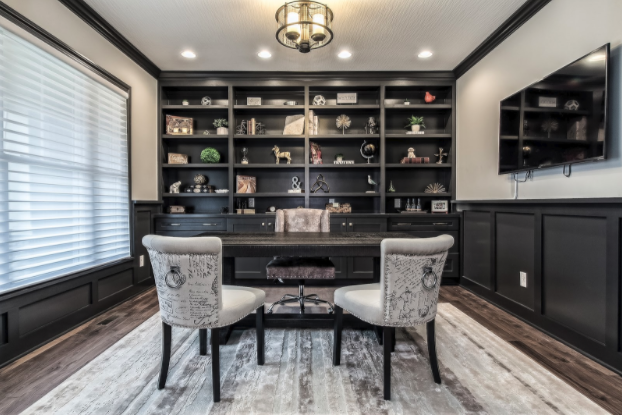 Here is a neat way to organize your space with bins/drawers: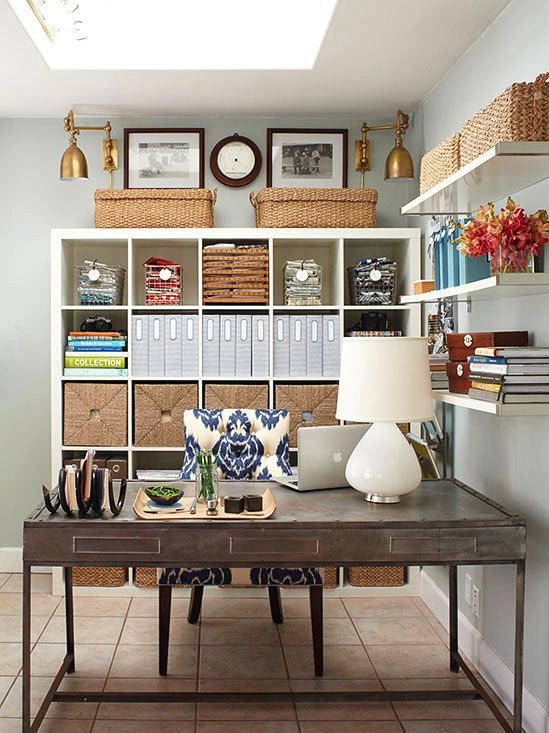 Tip 2: Find furniture that fits your style!

Picking a style for your office that you love is important when putting together your home office! When you know what style you want, you can avoid buying things you do not need and find things that match your overall theme! Here are some styles you may love and want to use as a model for what you want in your own space: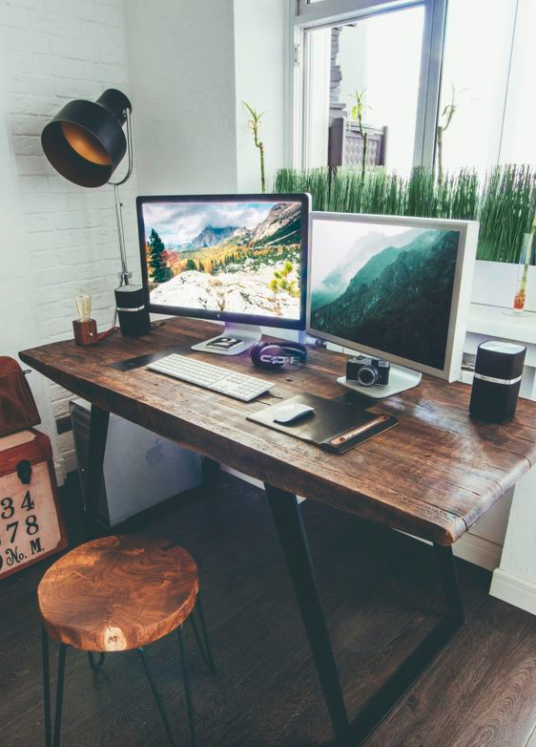 Here is one of our Diyanni Home office spaces with more of a traditional,cozy look: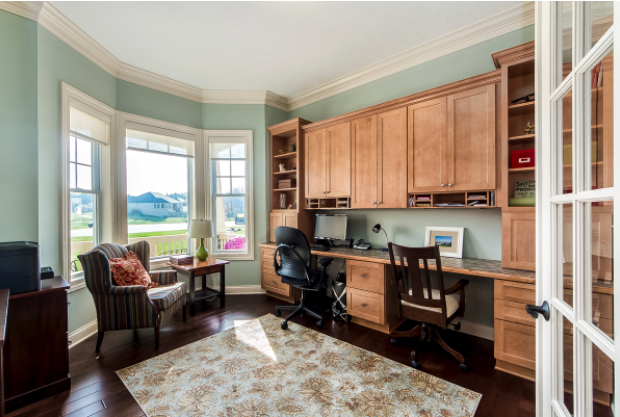 Here is more of a modern space with lots of simple and bright elements with the glass and white: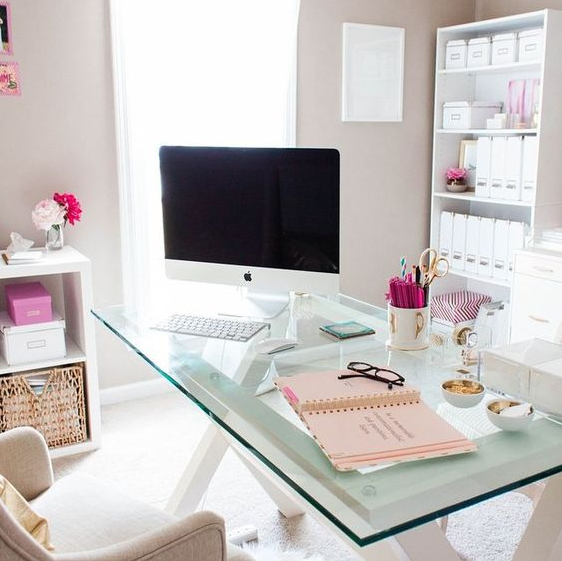 Tip 3: Incorporate good lighting, lighting is EVERYTHING!

Lighting can make or break a space. You want to make sure to have as much natural light in a room as possible but also not to make your space too bright!
A light fixture like this one is sure to bring elegance to any space: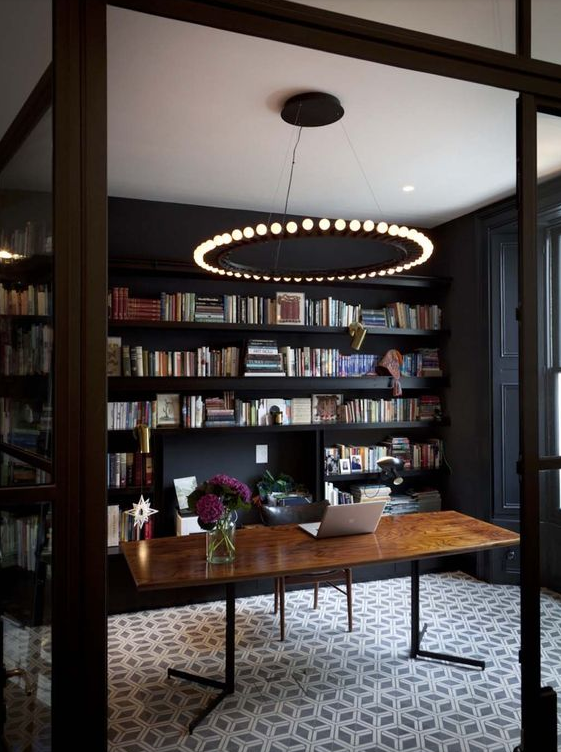 Bring natural lighting into your home office by choosing a space with lots of windows: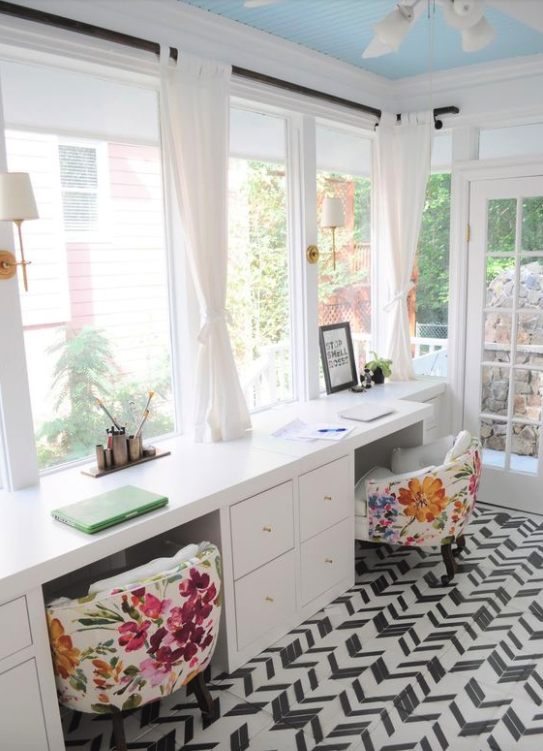 Tip 4: Create an inspirational wall:
Working from home can be difficult to do so get inspired daily with an inspirational wall. Make an inspirational wall with quotes you love, pictures, and things that keep you going!
Here is a neat way to bring inspiration to your home office with a full wall bulletin board: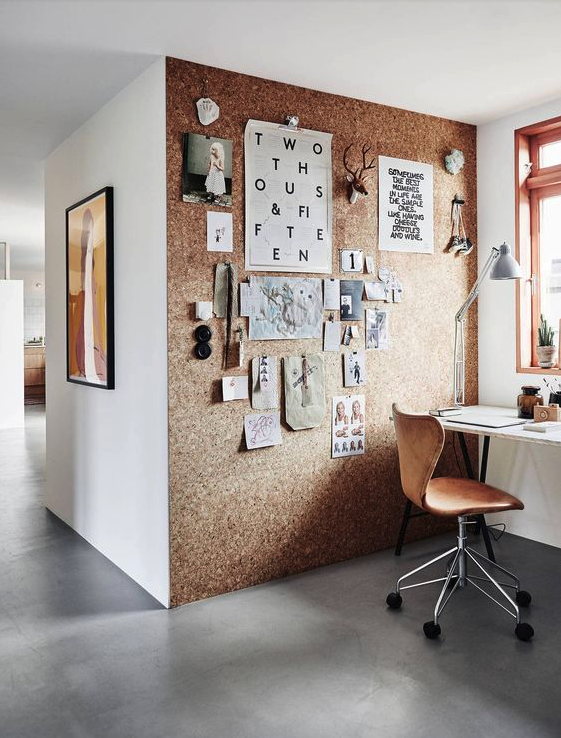 Here is another unique way of incorporating inspirational quotes into your workspace: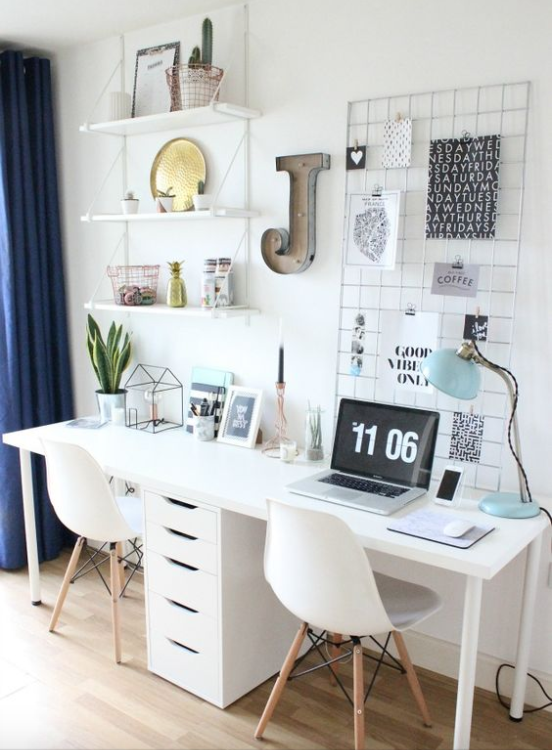 Tip 5: Have fun with your accessories
Once all the furniture is in your space and you have all the organizational details worked out, now it's the fun part! Find unique accessories that fit your personality with pops of color and textures!
Here is a soft, accent rug to bring texture to your work space: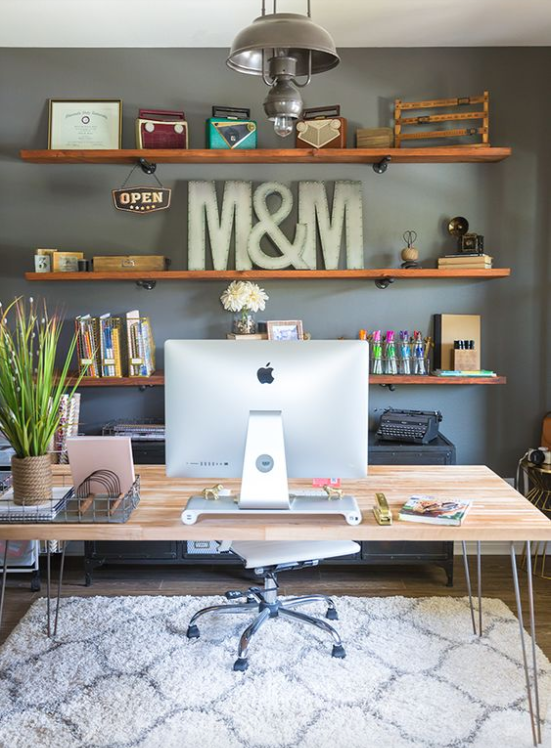 Add pops of color to your home office with your office supplies: