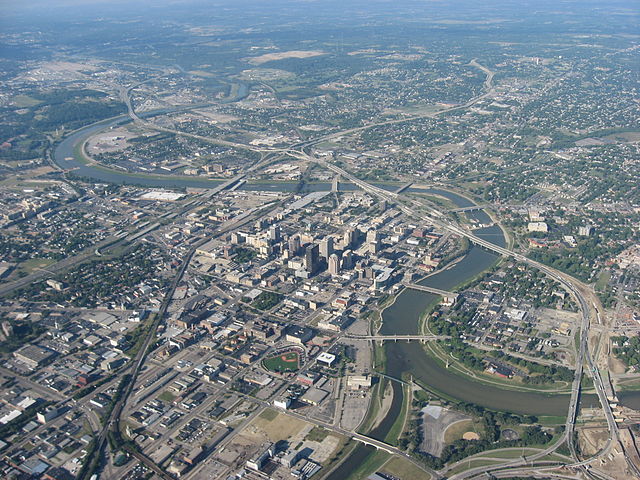 16 Dec

Living in Dayton OH

In western Ohio's Miami Valley region, some 800,000 people are settled into the Greater Dayton Metropolitan area. Here are some things to know about what living in Dayton might be like for you.

Greater Dayton area is the fourth largest metropolitan area in Ohio. The city of Dayton itself is estimated at 140,640. The main city is surrounded by different towns, each offering a unique balance of urban and rural life.
What Is Dayton Known For?
Dayton is known as the birthplace of aviation. The Wright Brothers used Dayton as a homebase for planning their historic first flights. Dayton is home to the National Museum of the United States Air Force, founded in 1923. It is the oldest and largest aviation museum in the world, with hundreds of aircraft and missiles on display.
Where Do People in Dayton Work?
Over the last century, Dayton has been a center of manufacturing and engineering in the aerospace and aeronautical fields. In the last few decades, Dayton has evolved to fit the service-based economy of the country. The diversified economy in Dayton includes a large health care industry and plans for taking advantage of the deep and renewable aquifers in the area. 
The unemployment rate has steadily decreased since 2008. Top employers in the area include Wright-Patterson Air Force Base, Honda of America, and Crown Equipment Corporation. Healthcare also offers numerous career opportunities, particularly with Premier Health and the Kettering Health Network.
Where Is the Best Place to Live in Dayton?
Your experience living in Dayton will of course vary from area. The suburb of Oakwood is characterized by a low unemployment rate and higher end homes. Accordingly, the cost of living is above average. Bellbrook is another highly-rated suburb, but with slightly more affordable real estate prices.
All in all, Dayton boasts remarkably low housing costs, so your money will go a lot further than it would in many parts of the midwest—no matter which part of Greater Dayton you decide is right for you. 
Diyanni Homes can help you find that perfect fit. We'll walk you through the land buying process, as well as the steps toward building your custom home. Contact us today to learn more about how we can make your dreams of living in Dayton a reality!