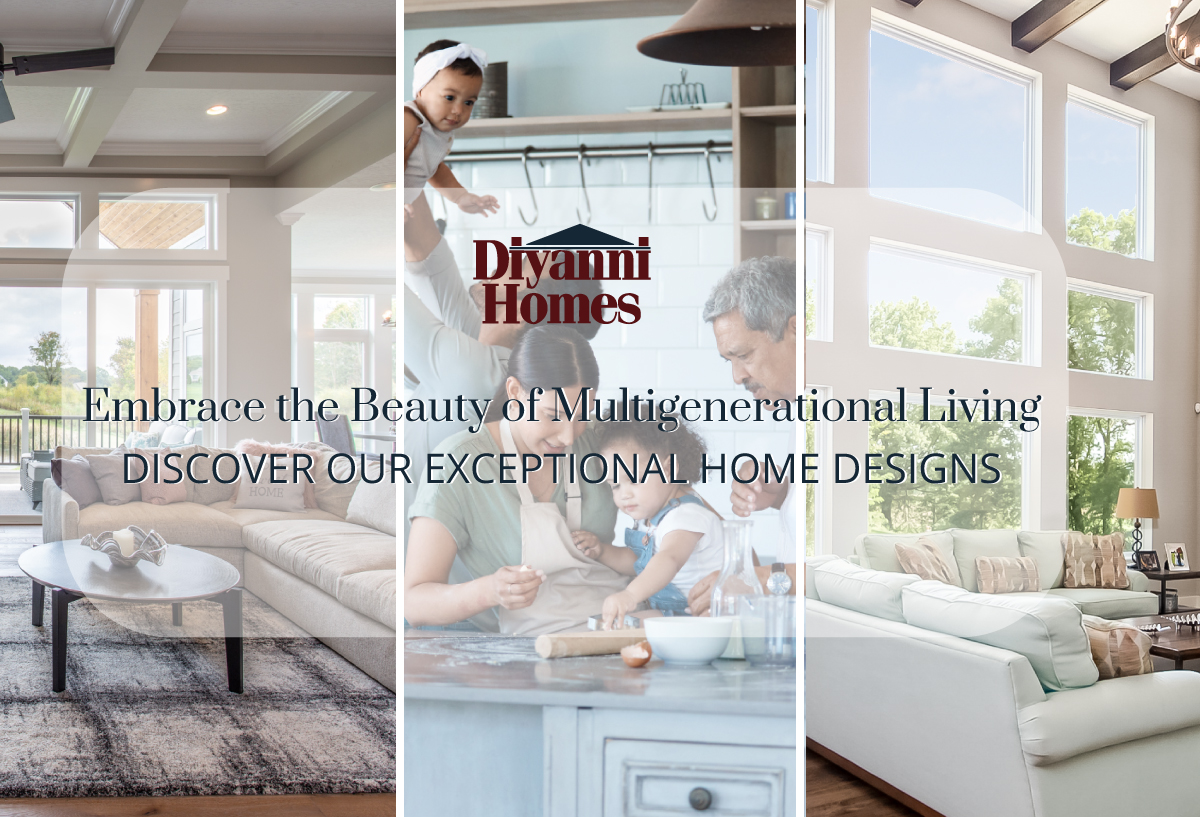 30 Jun

Embrace the Beauty of Multigenerational Living: Discover Our Exceptional Home Designs

Picture a home where generations thrive together, sharing not just space but also love, support, and unforgettable moments. At Diyanni Homes, we're tapping into the latest trend that's redefining modern living: multigenerational homes. In this captivating blog post, we invite you to uncover the wonders of this dynamic lifestyle and explore our exquisite, purpose-built homes designed to foster strong family connections. Get ready to embrace a new way of living that celebrates togetherness like never before.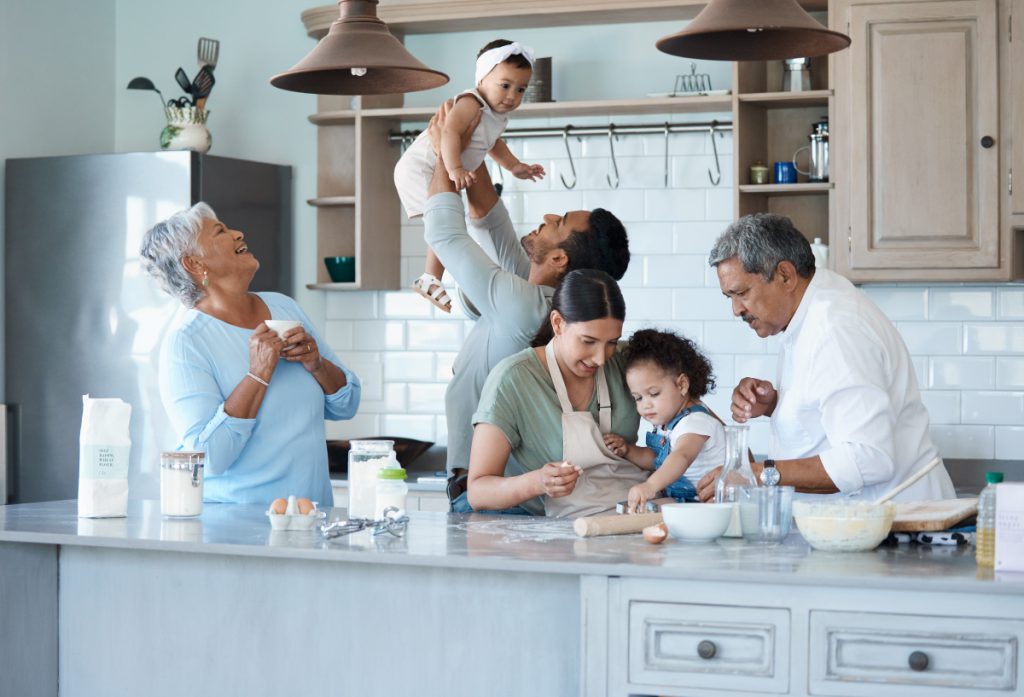 Embracing Togetherness: Our multigenerational home designs are carefully crafted to foster a sense of togetherness while providing ample space and privacy for each family member. From shared living areas that encourage quality time and interaction to separate wings or in-law suites that offer autonomy and independence, our homes strike the perfect balance between communal and individual spaces.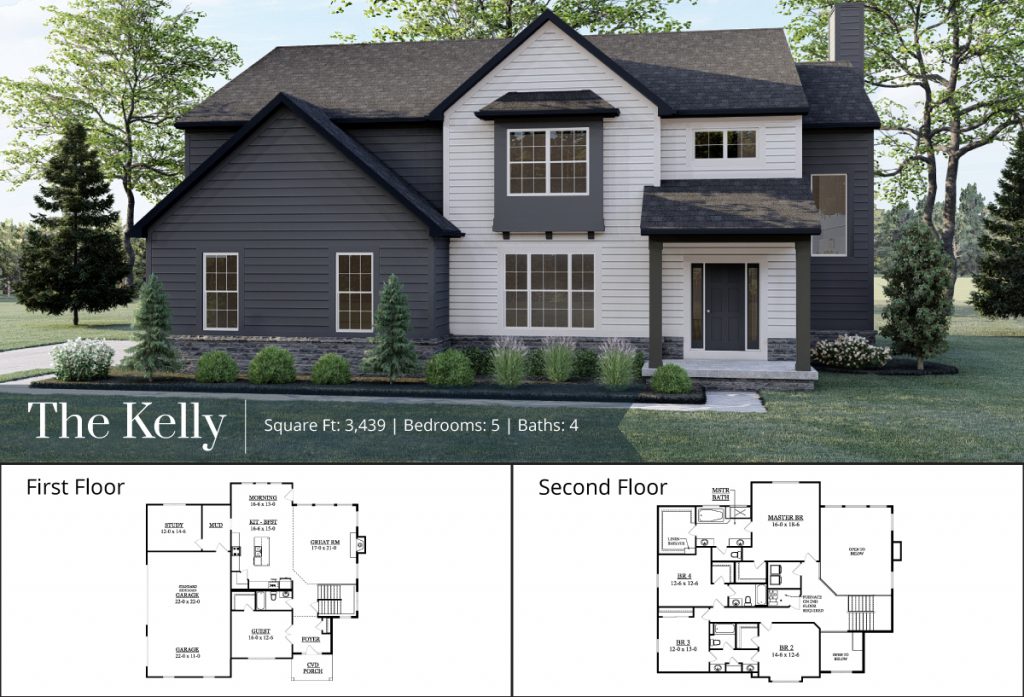 Flexible Floor Plans: Versatility is a hallmark of our multigenerational home designs. We understand that families have diverse needs and priorities, which is why our floor plans are highly adaptable. Whether you require additional bedrooms, private living areas, or even dedicated entrances for separate households, our designs can be customized to suit your unique preferences and family dynamics.
Shared Amenities: Our multigenerational homes are equipped with shared amenities that enhance the overall living experience. Expansive kitchens with cooking stations, large dining areas, and inviting outdoor spaces create the perfect backdrop for shared meals, celebrations, and cherished family moments. These amenities foster a strong sense of unity and make your home the go-to gathering place for all generations.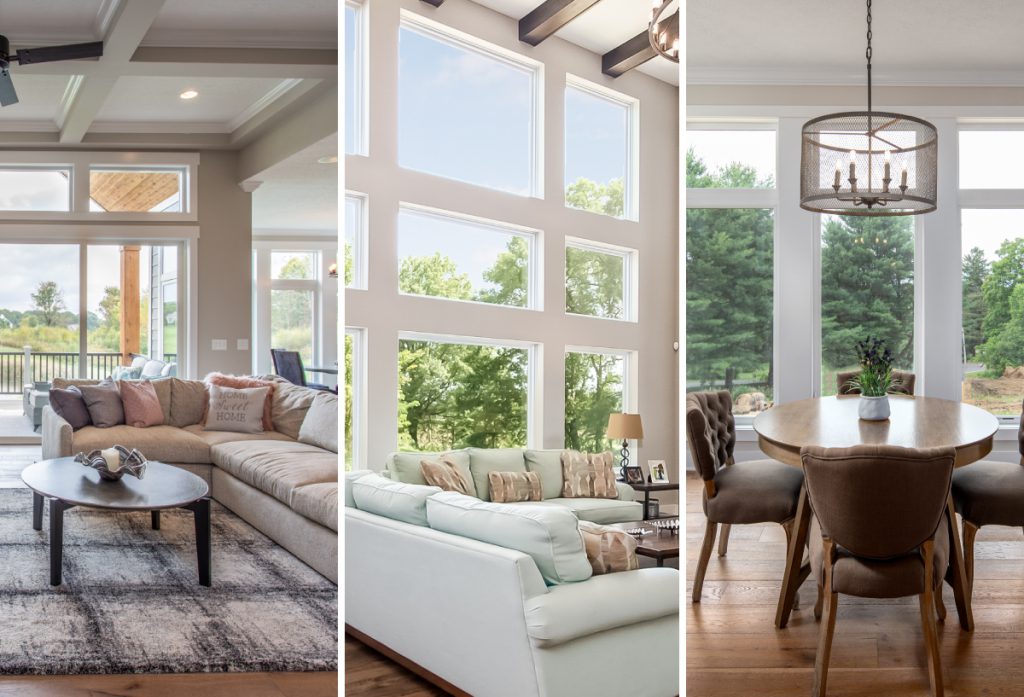 Future-Proof Design: We understand that families evolve, and our multigenerational home designs are built to accommodate changing needs. With features such as flexible spaces that can be repurposed as children grow up or as elderly parents require additional support, our homes are designed to adapt to the various stages of life, allowing you to create lasting memories with your loved ones for years to come.
Multigenerational living offers a unique and enriching experience, strengthening familial bonds and providing support across generations. At Diyanni Homes, our multigenerational home designs are crafted with care and attention to cater to the needs of modern families seeking to embrace this lifestyle. With flexible floor plans, enhanced comfort, shared amenities, and future-proof design, our homes are the perfect choice for those looking to create a harmonious and loving environment where multiple generations can thrive together.
Embrace the beauty of multigenerational living and explore our exceptional home designs today.
Take the First Step toward Your Dream Multigenerational Home!
Contact us today to unlock the possibilities of multigenerational living and embark on your journey toward a harmonious and comfortable home. Explore our impressive range of multigenerational home designs by visiting: https://bit.ly/3Nu6tkG
Ready to turn your vision into reality? Give us a call at 855-DIYANNI, and let's start building your dream home together. Our expert team is here to guide you every step of the way.
Don't miss out on the chance to create a home where generations can thrive and create lifelong memories. Reach out to us now, and let the transformation begin!
---