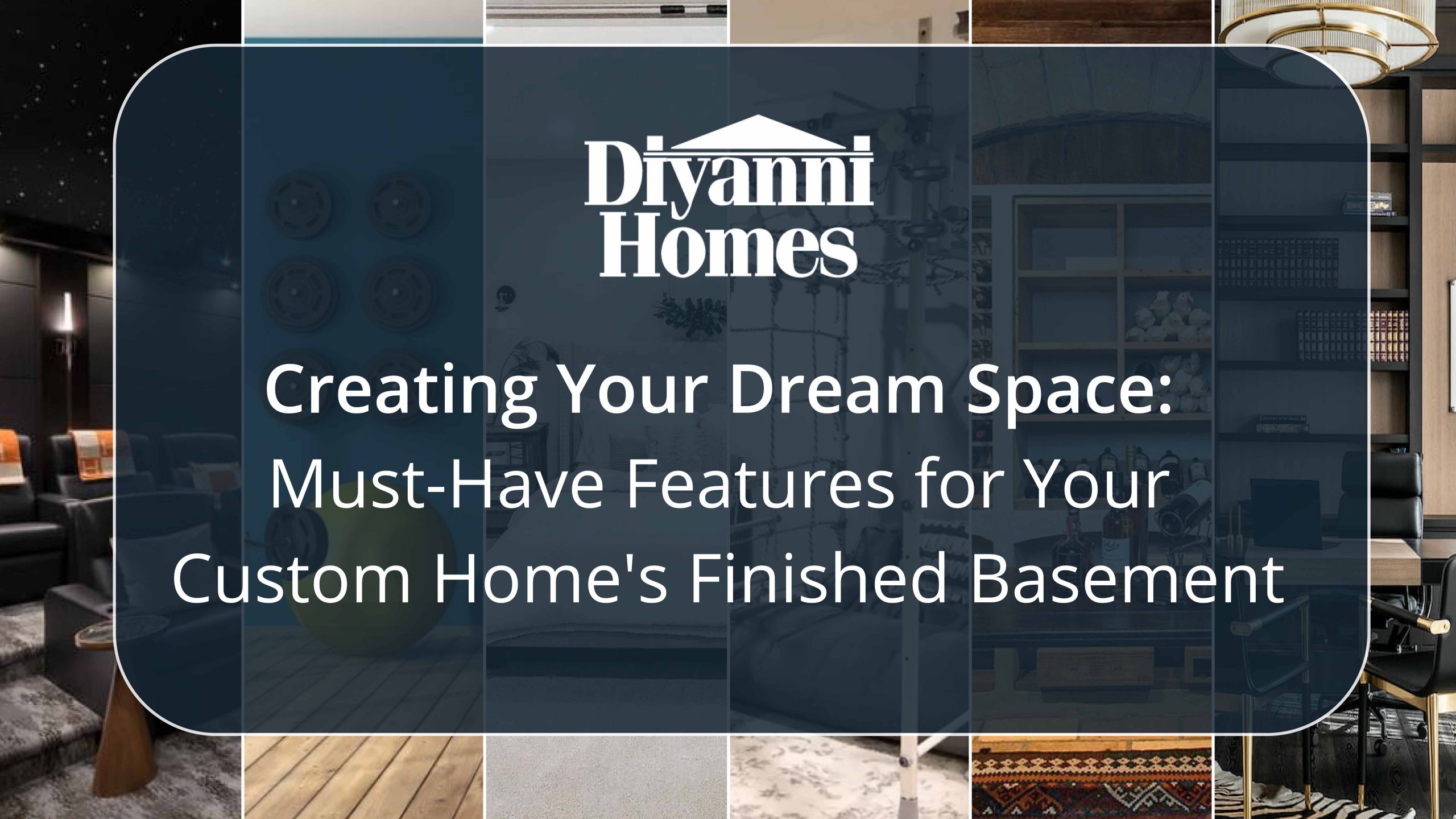 25 Jul

Creating Your Dream Space: Must-Have Features for Your Custom Homes Finished Basement

When designing your custom home, don't forget about the hidden gem beneath your feet: the finished basement. Often underutilized, a well-designed, finished basement can significantly enhance your living experience and provide valuable additional space. In this blog, we'll explore some must-have features to consider when crafting your dream space in the basement of your new custom home.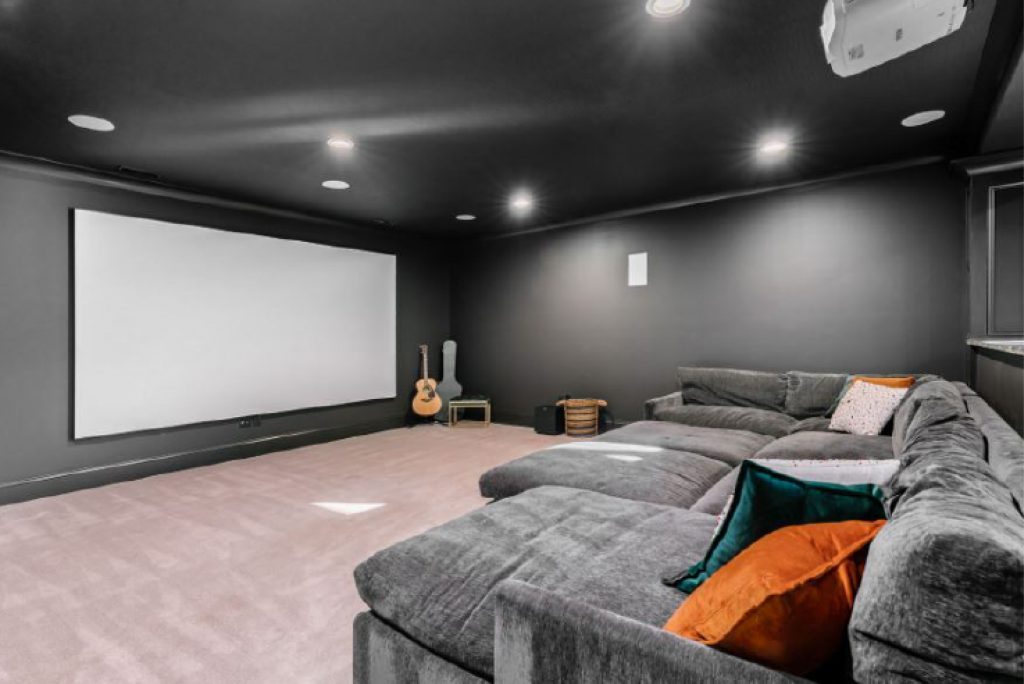 Entertainment Hub
Turn your basement into an entertainment paradise! Create a cozy home theater with plush seating, a state-of-the-art audio system, and a large screen projector. Add a minibar or a popcorn station for a complete cinema-like experience. Hosting movie nights and game days will become a favorite activity for friends and family.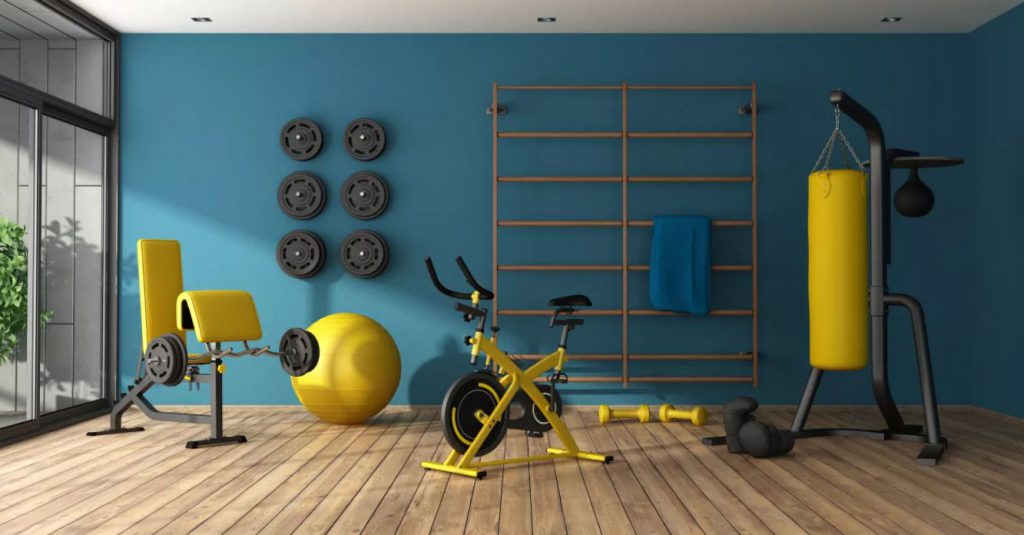 Turn Your Custom Finished Basement Into A Home Gym or Wellness Area
Transform your basement into a personal fitness haven. Install gym equipment, mirrors, and rubber flooring to create a dedicated workout area. Incorporate a serene yoga or meditation space with ample natural light and soft flooring for ultimate relaxation and rejuvenation.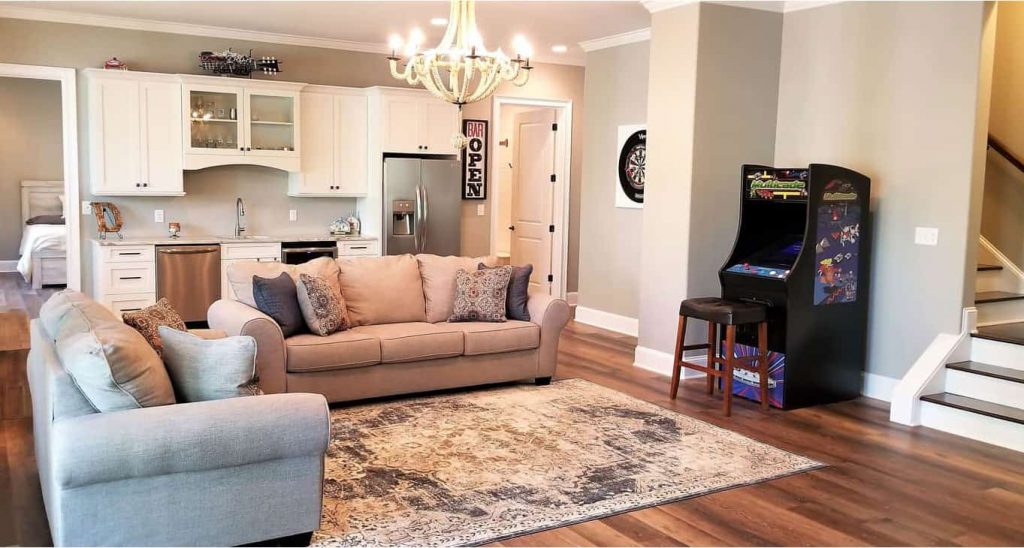 The Guest Suite In Your New Custom Home
Create a welcoming guest retreat in your basement. A guest suite with a comfortable bedroom, an en-suite bathroom, and a small sitting area will make visitors feel right at home. Consider adding a kitchenette or mini fridge for added convenience.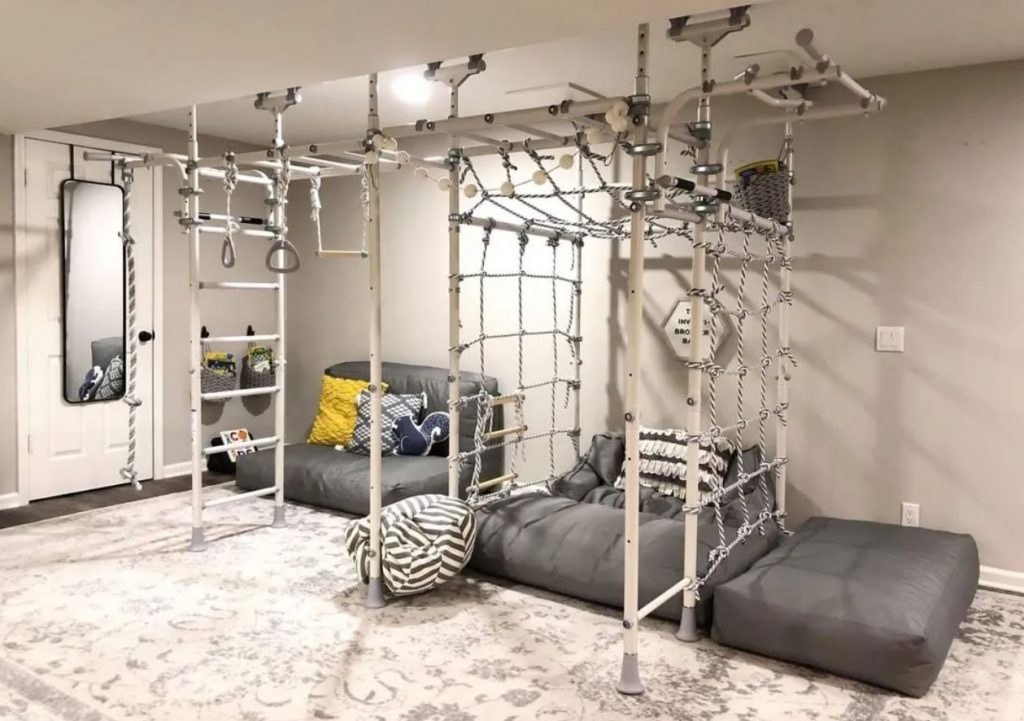 Multi-Functional Flex Space
Design a versatile flex space that can adapt to your changing needs. Use it as a playroom for kids, a craft area, or a home office. Ensure ample storage solutions to keep the space organized and clutter-free.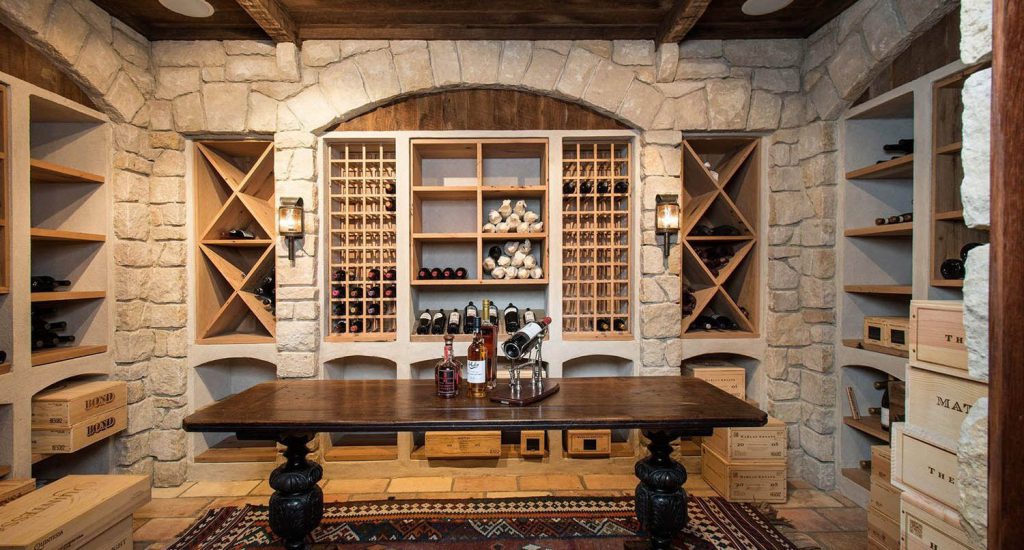 Wine Cellar or Tasting Room In Your Custom Finished Basement?
If you're a wine enthusiast, a wine cellar or tasting room is the perfect addition to your finished basement. Install climate-controlled storage for your collection and create a stylish tasting area with wine racks, a tasting table, and ambient lighting.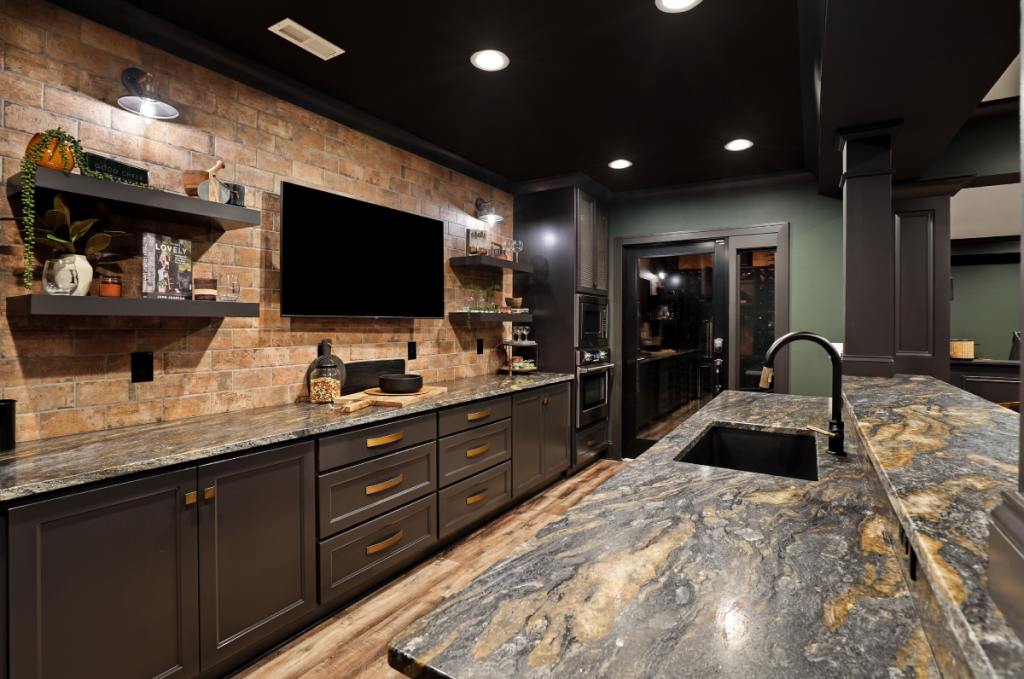 Home Bar
Bring the bar experience home by incorporating a stylish home bar in your basement. Design it with a stunning countertop, high-quality cabinets, and a range of seating options to accommodate gatherings and celebrations.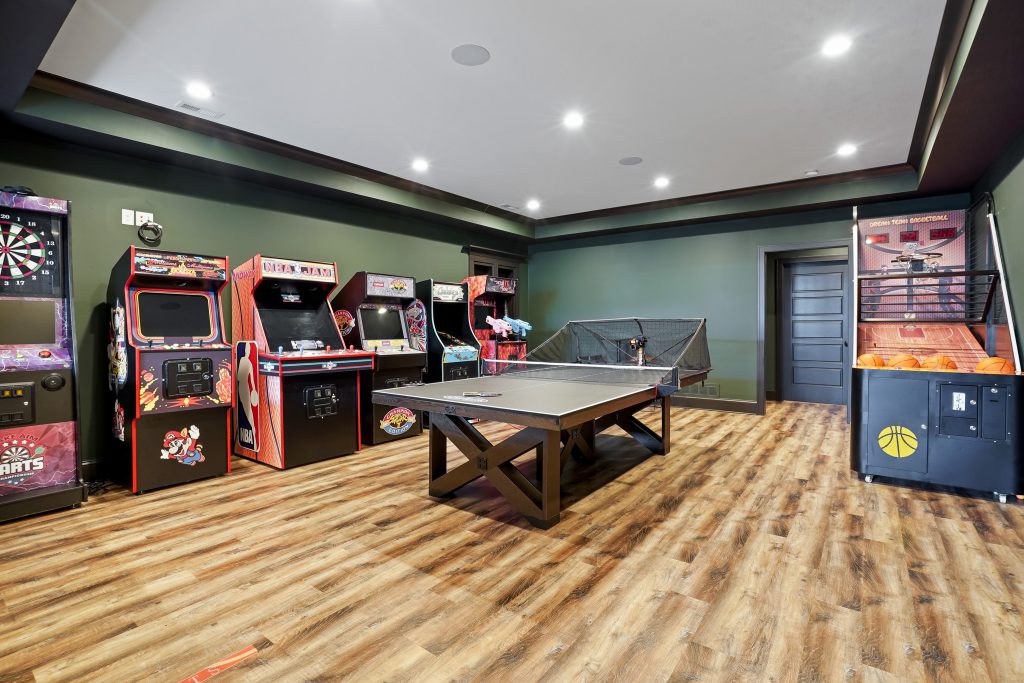 Billiards or Game Room
Consider adding a billiards table, foosball table, or other favorite games to create a fun and entertaining space for friends and family to enjoy. Add comfortable seating and a snack station for the ultimate game night experience.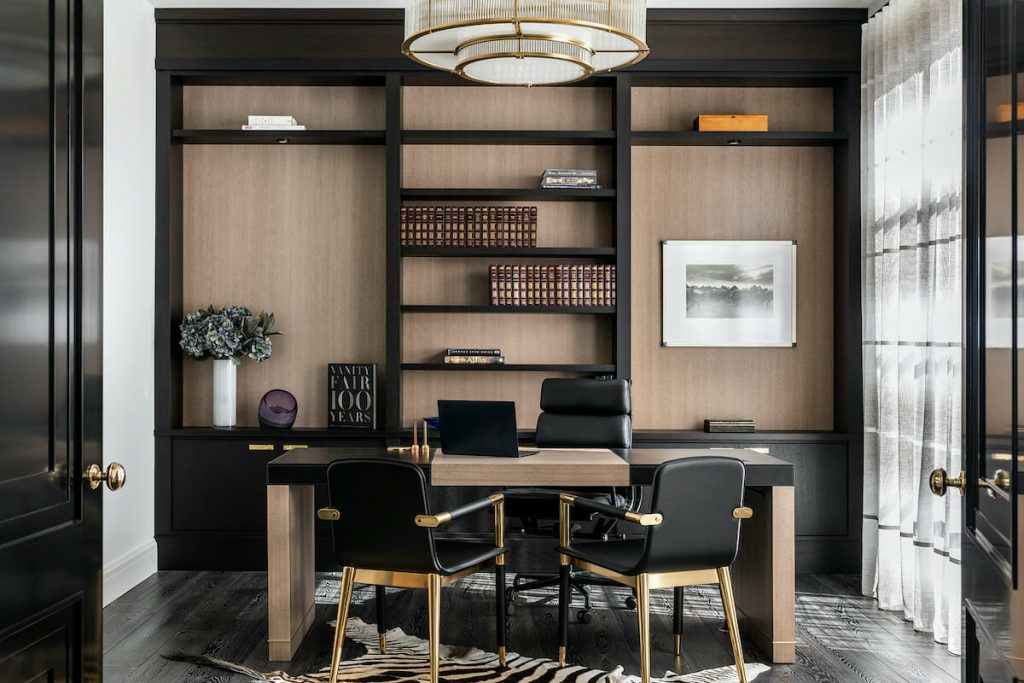 Make The Perfect Home Office in Y
With the rise of remote work and flexible schedules, a dedicated home office space is becoming a necessity. Create a quiet and organized workspace in your finished basement, complete with functional furniture and ample storage to boost productivity.
A well-designed, finished basement is a valuable extension of your custom home, offering endless possibilities to enhance your lifestyle and create lasting memories. So, why wait to bring your dream space to life? Contact Diyanni Homes today and let our team of expert builders and designers help you transform your basement into the ultimate dream space. Take the first step towards creating your perfect home by visiting us at [https://bit.ly/44xLq87]. Your dream-finished basement awai