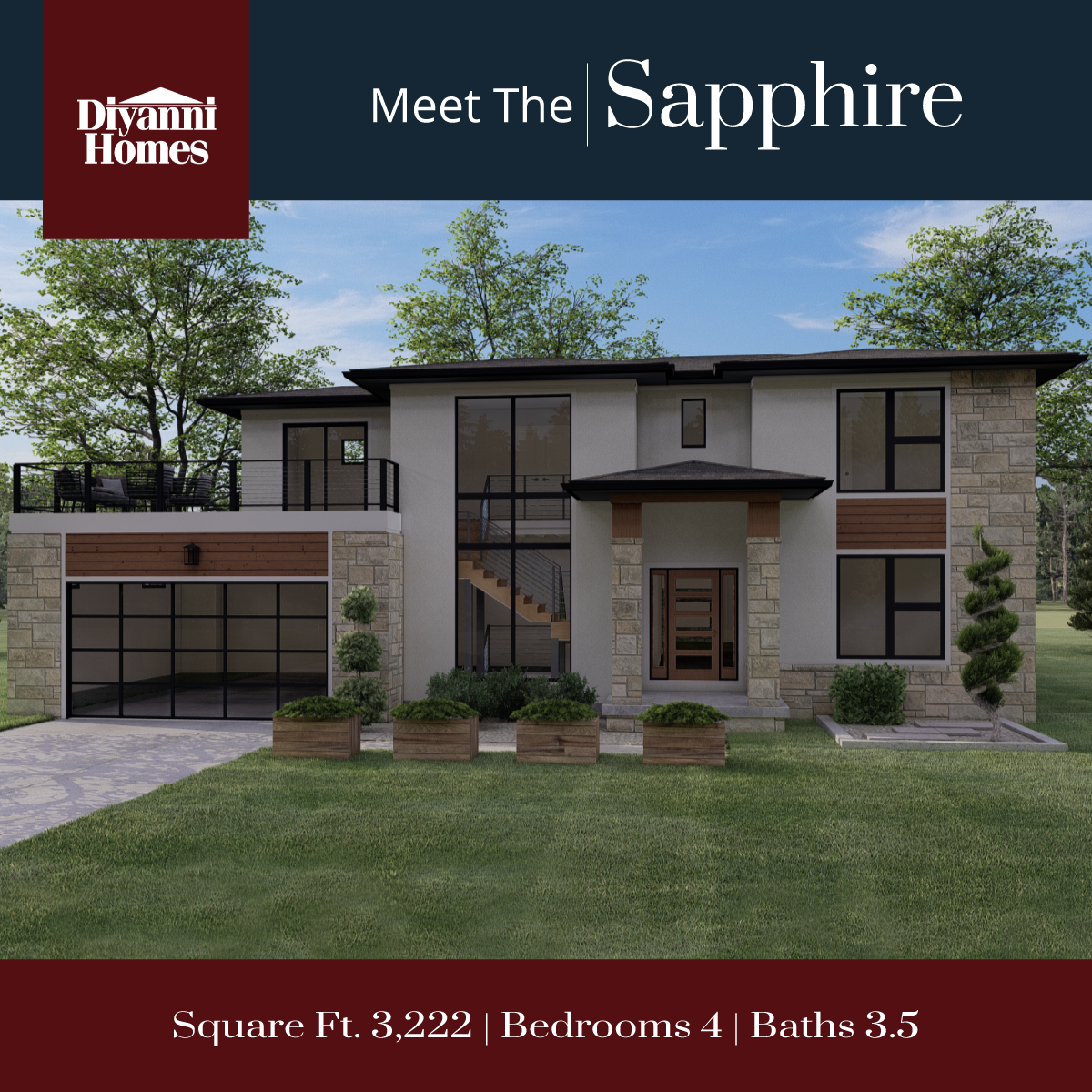 24 Mar

Custom Sapphire Home Design: Combining Modern Luxury and Comfort
Introducing the Sapphire
If you're on the hunt for a custom home that embodies modern luxury and provides ample space for you and your family to thrive, then the Sapphire floorplan might just be the perfect fit for you. This stunning home design boasts a spacious layout that allows plenty of room to live and entertain, making it ideal for growing families, frequent hosts, or those who enjoy having space to spread out. What's more, the Sapphire home design  is entirely customizable, meaning that you can work with a team of expert designers to craft a home that is tailored to your unique preferences and needs. The sleek and contemporary exterior contains clean lines and minimal ornamentation with a low-pitched roof. The flat roof on top of the garage can provide additional living space, such as a rooftop patio or garden.
First Floor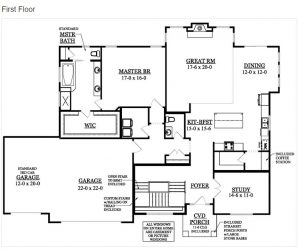 Second Floor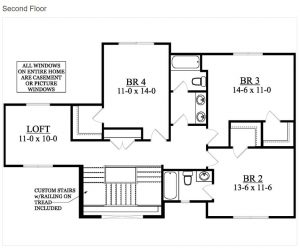 Customizable Modern Elevations
One of the stand-out features of the Sapphire is its customizable modern elevations. Our expert team can work with you to choose from a variety of exterior design options, including smooth stucco, stone detailing, and wood accents, all of which can be combined to create a sleek and stylish look. Black framed windows are another eye-catching feature that is incorporated to allow natural light to flood the living areas and make the home feel bright and airy.
Grand Foyer and Study
As you enter your custom Sapphire home, you'll be greeted by a grand foyer that can be designed to fit your style. Our team can work with you to create a stunning study that is perfect for those who work from home or need a quiet place to retreat to when they need some downtime.
Spacious Great Room and Kitchen
Moving further into your custom home, you'll find the great room, which can be designed to fit your unique needs and preferences. The room is spacious and can feature a fireplace that provides warmth and ambiance during the colder months. Our team can work with you to create an open-concept living area that includes a generously sized kitchen island that is perfect for meal preparation, casual dining, or entertaining guests.
Private First-Floor Master Suite
One of the most striking features of your custom Sapphire home can be the first-floor master suite. This private oasis can be tucked away from the rest of the living areas and can feature a spacious bedroom, a luxurious bathroom, and a large walk-in closet. The master bathroom can include a soaking tub, dual vanities, and a separate shower, all designed to fit your style and preferences.
Upstairs Bedrooms and Loft
Upstairs, you can choose to have three additional bedrooms and a spacious loft, or our team can work with you to customize the space to fit your unique needs. Each bedroom can have its unique character and charm. Two of the bedrooms can share a bathroom, while the third bedroom can have its private bathroom. The upstairs loft can be a versatile and flexible space that can be used as a flex space. Whether you need a family room, home office, playroom, or hobby room, the upstairs loft can be fully customized to fit your personality.
Three-Car Garage
Your custom Sapphire home can also include an attached three-car garage, which provides ample space for vehicles, storage, and other items. This is perfect for families who have multiple cars or who need extra storage space for bikes, sports equipment, or other outdoor gear.
Experience Modern Luxury and Functionality with the Sapphire Home Design
Overall, the Sapphire is a beautiful custom home that can be designed to combine modern luxury with functionality and practicality to fit your unique needs and preferences. With its spacious living areas, private master suite, and ample storage space, it's the perfect place for families to call home.
At DIYANNI Homes, we're committed to helping you bring your dream home to life. Our team of knowledgeable building experts has years of experience creating custom homes, and we're dedicated to ensuring that your experience with us is seamless and stress-free. Whether you have a clear vision for your home or need some guidance and inspiration, we're here to help. So why wait?
Contact us today at http://bit.ly/3FqZvJN or 1-855-DIYANNI to start building the home of your dreams!